LED Area Lighting Includes Wireless Outdoor Control Unit at Retrofit.com
Toms River, NJ | May. 17th, 2018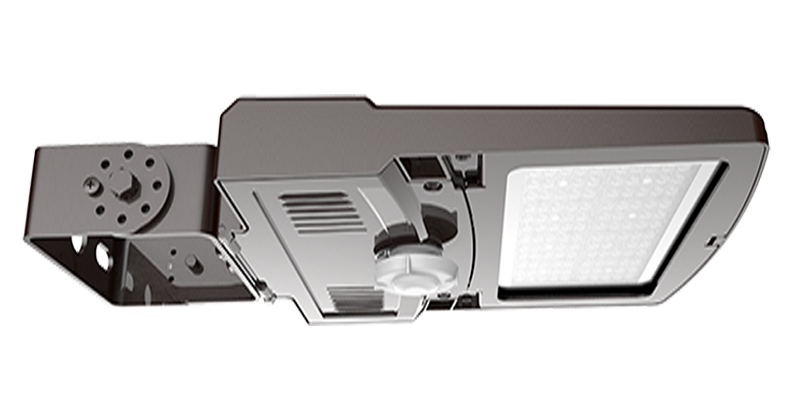 Above All Lighting has introduced the LED small MT Area Light.
Small MT LED Area Lighting can be used for site, area, parking, walkways and general area spaces. The fixture is available in 40W, 60W and 80W with replacements up to 200W High Pressure Sodium fixtures.
The MT LED is a universal and scalable outdoor luminaire. It can be customized for any outdoor lighting application with several mounting options. With its lightweight design and low EPA pole load, the luminaire features die-cast aluminum heat sink fins in the same direction as air flow.
It features a tempered glass lens and offers a LED lifespan of 100,000 plus hours for outdoor applications. And it comes with a wireless outdoor control unit option.
The Wireless Lighting Control is suitable for projects where remote and programmed control and/or monitoring is desired for individual fixtures. The monitoring function allows users to find any trouble, working time, power consumption and other statistics the first time. It works over a secure wireless mesh network with a range of 1000 feet or more range between controlled fixtures.
https://retrofitmagazine.com/led-area-lighting-includes-wireless-outdoor-control-unit/
About Above All:
Above All is a leader in the R&D, manufacturing and customization of LED indoor and outdoor light fixtures. Above All is focused on serving the commercial and industrial markets with a commitment to design and manufacturing excellence. Above All's Toms River, New Jersey headquarters serves as its main distribution warehouse, sales office and showroom. Above All assembled-in-USA products and customization of standard products are completed in its machine shop in Toms River, NJ. Above All has an enormous manufacturing base with its 600,000sf ISO9001 and ISO14001 certified factory in Asia, ensuring high quality products.