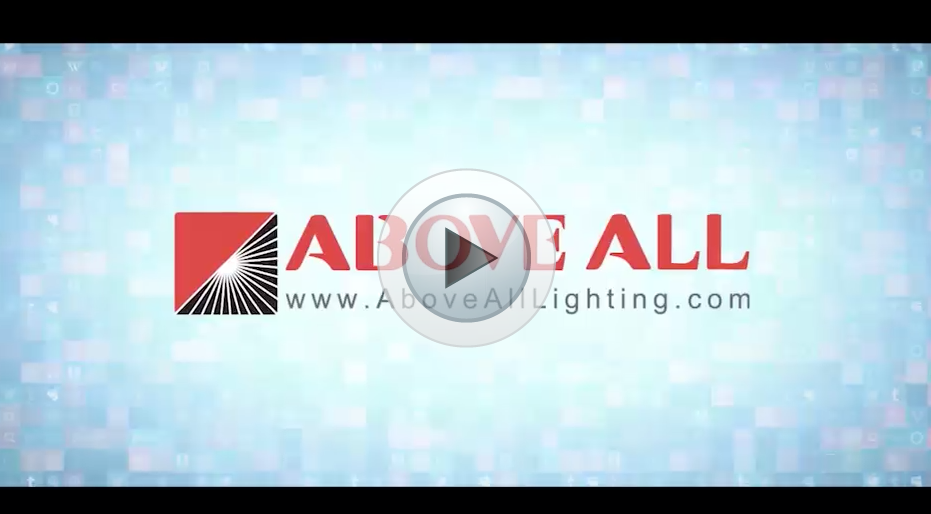 Above All Lighting, a leader in R&D, manufacturing and customization of LED indoor and outdoor light fixtures. Above All Lighting is focused on serving the commercial and industrial markets and a commitment to design and manufacturing excellence. Above All Lighting uses the latest LED, thermal, optical, and control components in our products to ensure the best quality and the technology for the United States and Canadian Market.
Above All Lighting's headquarters is located in Toms River, New Jersey where Above All Lighting's products are engineered, designed and customized in our machine shop. Above All Lighting also owns its 600,000sf ISO9001: 2000 and ISO14001: 2004 certified factory in Asia to ensure the high quality of our products.
Above All Lighting's LED products include: area lights, outdoor floods, high bays, wall packs, garage lights, ceiling lights, LED tubes, and flat panels which meet the latest DLC requirements. Above All Lighting also offers led luminaires with special features such as customization of optics, brackets, diffusers, and controls including smart lighting technology, daylighting, motion and photo sensors, mesh networks, cameras, and Wi-Fi routers.
Above All Lighting's expert staff includes 22 engineers, 6 designers, and a senior management team with most of them having over 20 years of experience serving design, manufacturing, electrical distributors and contractors.
Service to customers and providing the best quality products is Above All Lighting's formula for success.