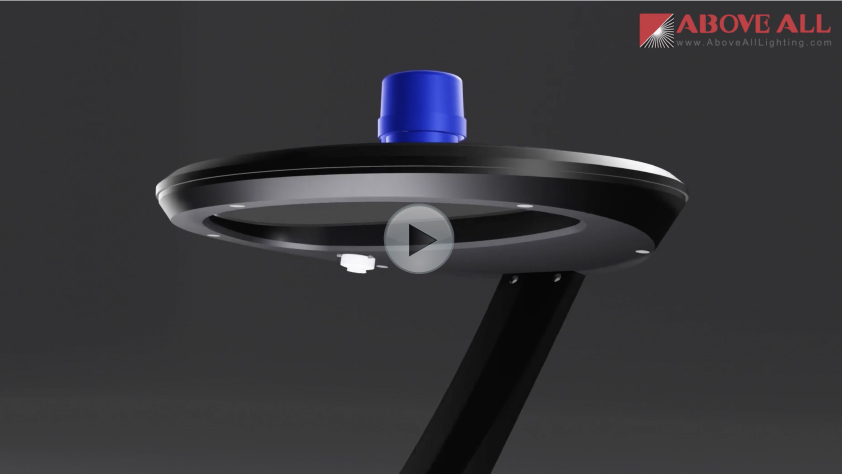 Eunike LED Post Top
The Eunike LED Post Top brings architectural style to any area or site, impacting pedestrian-scale for improved comfort and security. Sleek single arm design brings a desired organic look into the urban environment. Professional optic provide an excellent effect, managing glare while providing high levels of visibility.
• Sleek single arm design
• Photocontrol and microwave motion sensor optional.
• Tempered glass lens doesn't fade and discolor.
• IES distribution Types III, IV and V for various applications
Please visit Eunike LED Post Top
https://www.abovealllighting.com/Product/LED-OUT-DOOR-FIXTURES/LEDMOONSERIESPOSTTOP/EUNIKELEDPostTop.html

Cone LED Post Top
The Cone LED Post Top is supplied with a cast aluminum roof which includes optimized heat sinks, maximizing the life and performance of the LED light sources. Optical design, greatly improves the light efficiency and uniformity. It can be widely used for outdoor lighting applications such as landscape, courtyards, roadways.
Please visit Cone LED Post Top
https://www.abovealllighting.com/product/LED-OUT-DOOR-FIXTURES/LEDMOONSERIESPOSTTOP/ConeLEDPostTop.html
• Classic acorn-shaped post top
• Effeciency up to 140LPW
• No shadows from the brackets
• 10KV surge suppression protection
• IP65 rating